HER period dignity had the pleasure of hosting an online keynote presentation with Rakisha Kearns-White on the 18th of March, in honor of International Women's Day and Women's History Month.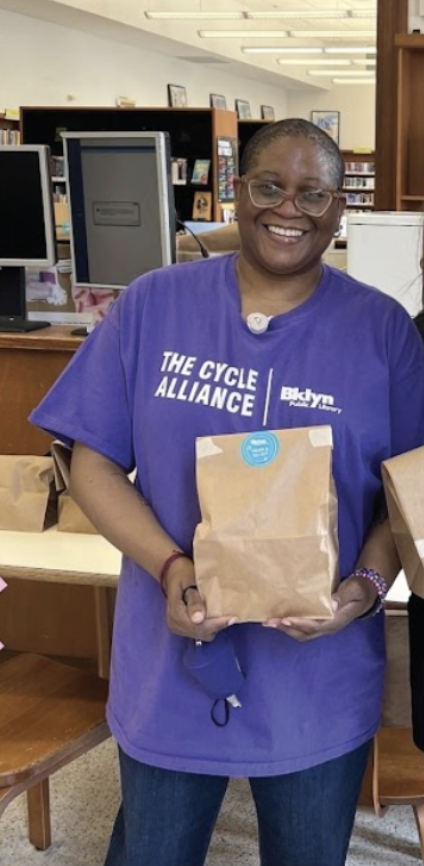 Ms. Kisha is the Brooklyn Public Library's resident BTS-loving librarian, who specializes in Teen Services, programming, and mentorship. Part of her passion for fostering welcoming, safe spaces for teens and advocating for them are from her own experience as a mother, seeking to build more empathetic and inclusive communities for her kids and all teens from all backgrounds.
In the past 4 years of her 18 as a public librarian, Ms. Kisha's focus has been on period advocacy; on encouraging teens to fight against period poverty, and provide more access to shame-free menstrual hygiene education. One of her initial steps into period advocacy was prompted simply by the realization that there was a lack of free, accessible menstrual products in the BPL, which she then went on to help implement across the system.
Our founder and President, Pear Chotbunwong, introduced Ms. Kisha in our live session on the 18th March, 2023, to come on and talk about her experiences as a period advocate, share her advice on approaching and fostering spaces for conversations around menstrual hygiene, and give her notes about the hopeful future of the cause. See below for all the highlights from her presentation, and check the links at the end to see the full event!
What is the Cycle Alliance, and how did it begin?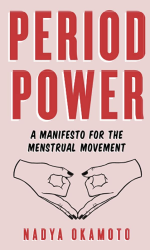 Book mentioned: Period Power: A Manifesto for the Menstrual Movement by Nadya Okamoto
"I didn't have millions of dollars to solve the problem, but as a librarian I could inform people about period poverty, and inspire them to take action."
What does the Cycle Alliance teach?
What menstruation is, menstrual hygiene, its importance, and how it works.
What period poverty & equity are.
Intersectionality and how menstruation is not exclusive to those who identify as female, and how it affects all genders.
How period poverty is an issue not only in developing countries, but also present in the patriarchal systems of wealthier countries, too.
A brief look at the numbers: the USA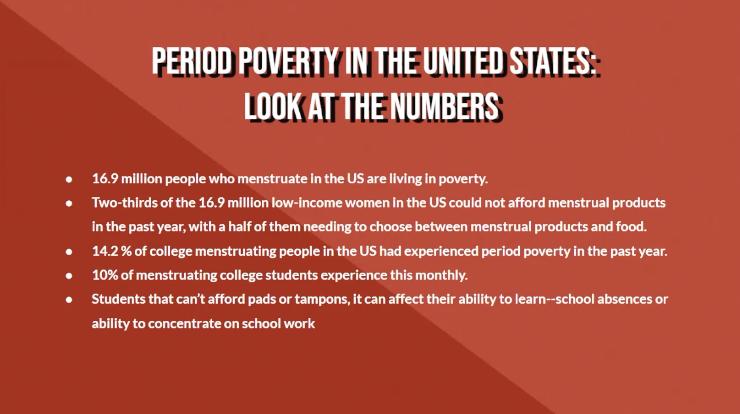 The role of libraries in period advocacy
Approaching conversations about periods: its importance
Approaching conversations: how you can support those around you with the experience
Acknowledge that experiences vary; it won't be a magical thing for everyone, and avoid invalidating others' feelings.
Don't turn it into a defining characteristic of womanhood or adulthood; periods aren't linear and not every person or cis woman experiences regular cycles all the time.
Foster open discussions that are gender-inclusive; male-presenting people or men can also still use information or resources.
Encourage people to trust and listen to their bodies; ensure they receive support for their health if they need so or feel they need to – they know themselves.
Foster an open and welcoming space for conversations about periods by firstly understanding the stress or pressures this can bring, and comforting others, being there for them in the process of their experience with menstruation and ensuring they know that they should feel like they can openly talk about it.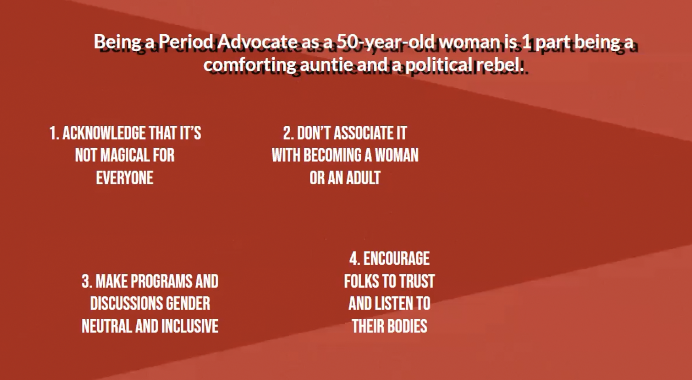 .Ms Kisha mentions two wonderful, inspirational role models:
Asha, who as a young person in Brooklyn, has been present and passionate about helping the cause and Ms Kisha, through period education and advocacy throughout her own community to spread the messages, and inspire people around her into impactful action.
Pear, our own founder and president, who took also her own initiative with this cause both locally in the Bangkok community, and further, reaching out to others like Ms Kisha to offer support, understanding, and resources from HER.
How Gen Z can make an impact.
Asha and Pear are two young women who Ms. Kisha has been motivated by. They, along with Ms. Kisha and all the other period advocates out there, continue to inspire us at HER, and hopefully all of you, to join the fight against period poverty, and collaborate so that our generation and future generations of people of different backgrounds all across the globe will have open, safe communities for these discussions to take place in.