First Recruit Joins HER's 2023 Chapter Program
HER's Chapter Program
Places Young People at the Center
of the Menstrual Movement.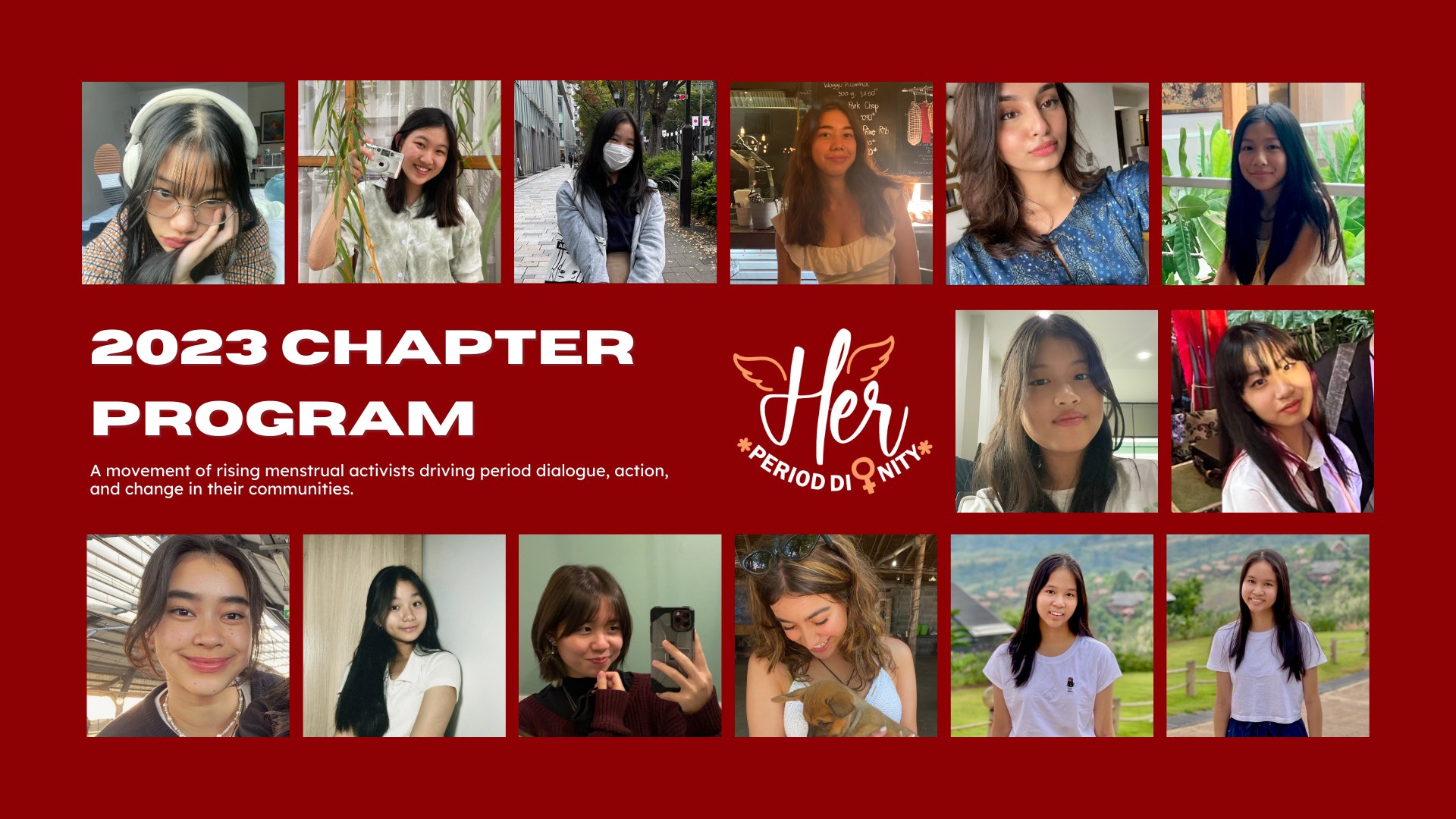 The HER Chapter Program is a new program launched by the HER Projects team to expand HER's work to reach and support more underrepresented women and girls from diverse backgrounds. We are so excited to welcome our first cohort of Chapter Leaders onboard, who will receive training workshops and mentorship sessions from our Core Team, our founder, and our advisory board. Chapter Leaders went through an application process, and finalists were selected for an inteview based on their passion for menstrual hygiene, destigmatizing periods, and bringing change to your local community. It is also an opportunity for leaders to network with other changemakers and receive support from the HER team every step of the way.
Meet the HER Chapter Leaders, 2023
The first cohort will kick off their year-long leadership and engagement with HER this month. Applications will remain open throughout the year, and new chapter leaders will be recruited on a recurring basis. Promising candidates may be selected for an interview.
About the HER Chapter Program
HER launched the Chapter Program as a youth leadership network that brings together young people who are passionate about menstrual hygiene, advocacy, activism, and action. Chapter Leaders are carefully selected students and change makers who show great potential through their leadership experience, character, qualities, and spirit for the cause. They are determined to change the way people think and talk about periods and increase access to period products and education. The program will act as a catalyst supporting young people who are creating change within their communities and driving positive change through fostering courage, friendships, and social action.
For more information on the program, click here.