Shattering the stigma
through inclusive,
comprehensive
education.
HER provides Menstrual Health
and Hygiene (MHH) education
for women and girls.
Inadequate access to knowledge about MHH can cause women to miss out on
opportunities due to shame and stigma. Through education, we can foster positive
attitudes towards menstruation and help girls feel confident while bleeding.
HER instruction manuals
ensure women know how to
safely and hygienically use,
keep, and wash reusable
pads to prevent infections
and extend pad lifetime.
HER gender-inclusive
conferences help young
people connect and learn
from our community of
passionate period advocates.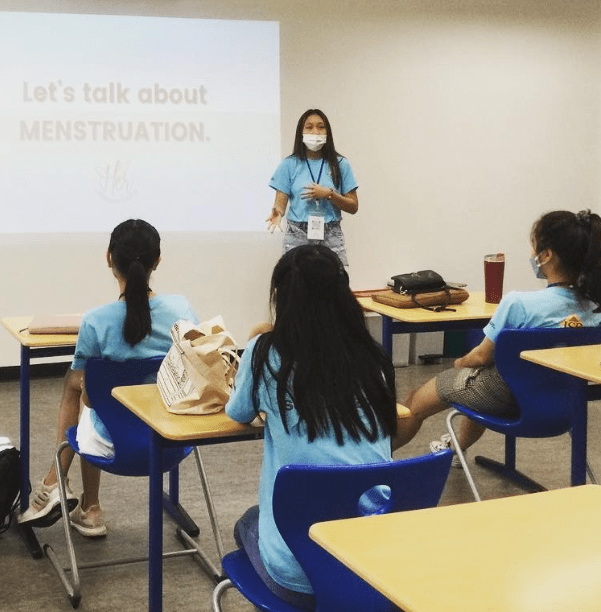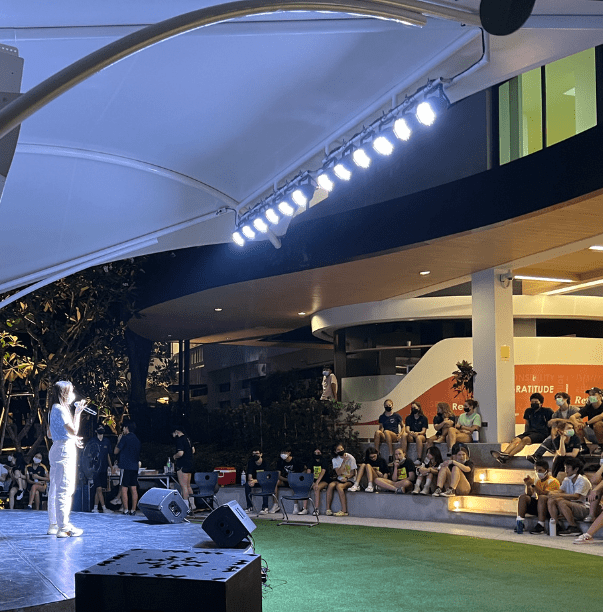 Lead by our founder, HER
speaking engagements help
to normalize period talk and
inspire young people to take
action for menstrual equity.
Get your period questions answered.
Get answers to your most Frequently-Asked-Questions (FAQs) about
menstruation from our certified gynecologist.