Our ethical,
responsible,
and youth-led
process.
Our team conducts materials research, competitive reviews, and SWOT analyses to identify benefits and pain points of different reusable and disposable pads in the market.
We fundraised to purchase sample reusable pads to get a closer look at their designs, fabrics, and functionality. Members of our team also tested different brands to see how user-friendly they are.
We use all information and research gathered to develop our own HER reusable pad.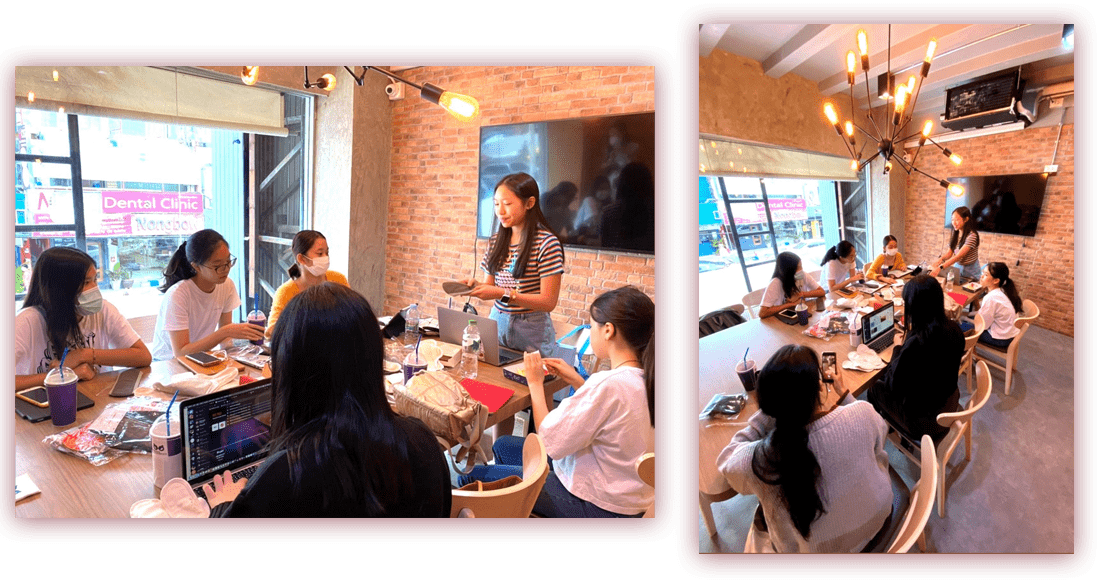 Our team works to identify effective sewing and stitching methods, as well as source affordable and high-quality materials for the different pad layers.
We follow the design thinking model and go through multiple pad design iterations and prototypes to combine all the advantages of each into one final product.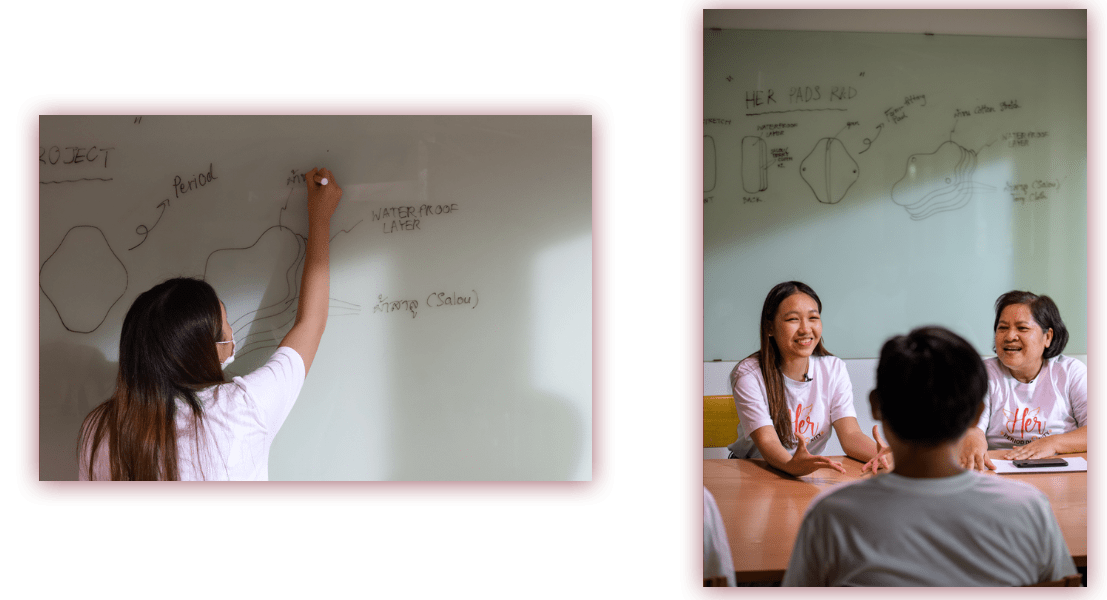 Listening to our pad users is what's most important to us. At HER, we believe in a two-way communication system. We create, and we listen. Every comment, critique, and suggestion is taken into consideration when we design and redesign our pads.
We have spoken to and surveyed over 200 women who have tried and tested HER pads. Consumer insight is very valuable to us – it allows HER to improve our pad design to suit women's needs without compromising affordability and sustainability.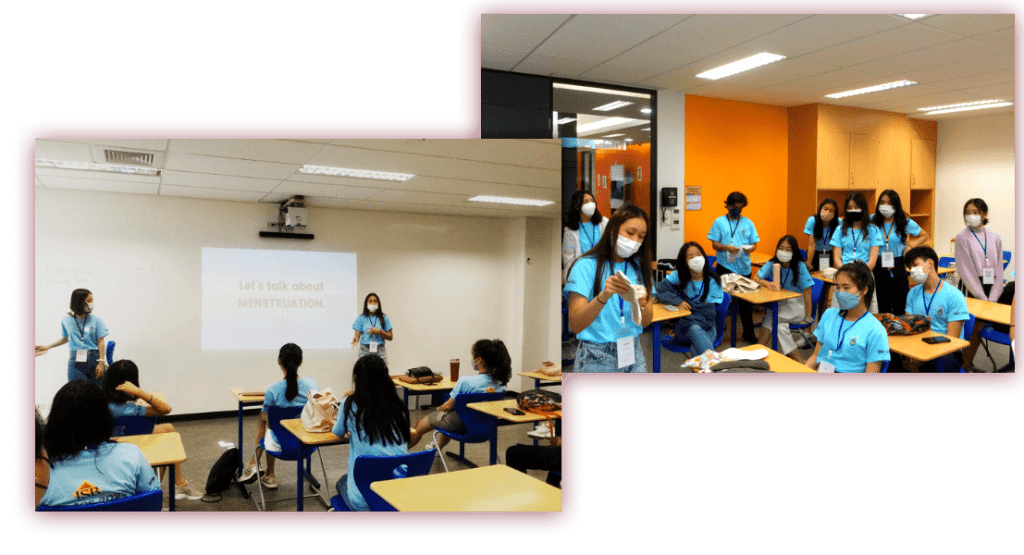 FUNDRAISING & PARTNERSHIPS
HER trains and employs former inmates to sew our reusable pads, sugarcane fiber pads, and absorbent liners. Male inmates are also hired to empower them through learning about the menstrual challenges women face.
We are extremely proud of our vocational-training program as it not only gives former inmates the opportunity to earn income and be financially stable, but it also gives them the confidence to overcome feelings of shame due to their criminal record.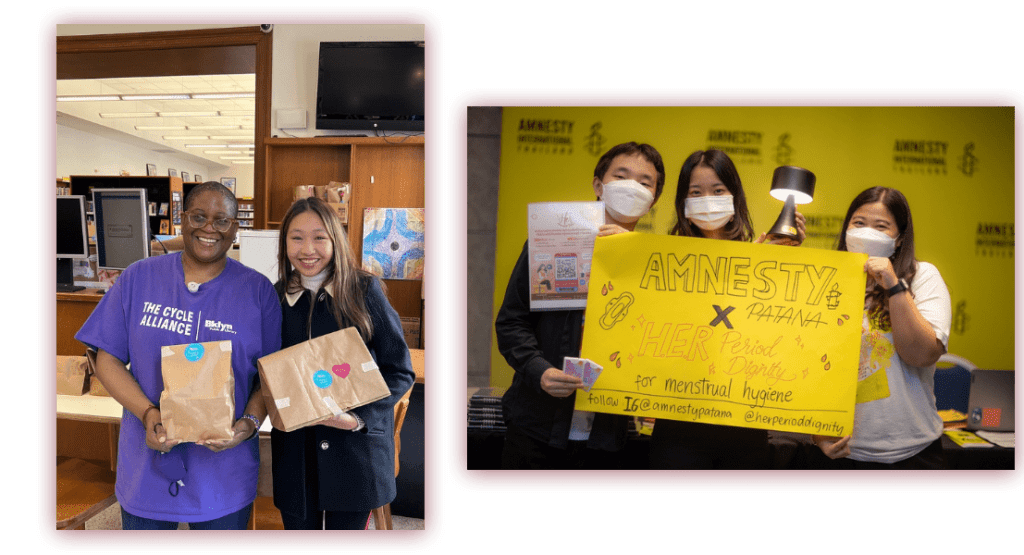 HER has partnered with over 30 international organizations to fundraise for the production of HER pads. Our ambassadors lead HER fundraising efforts within their schools and communities.
We pursue advocacy work that aims to change negative attitudes towards menstruation. HER's strategic partnerships enable us to spread our period-positive message to women and girls in 10 countries!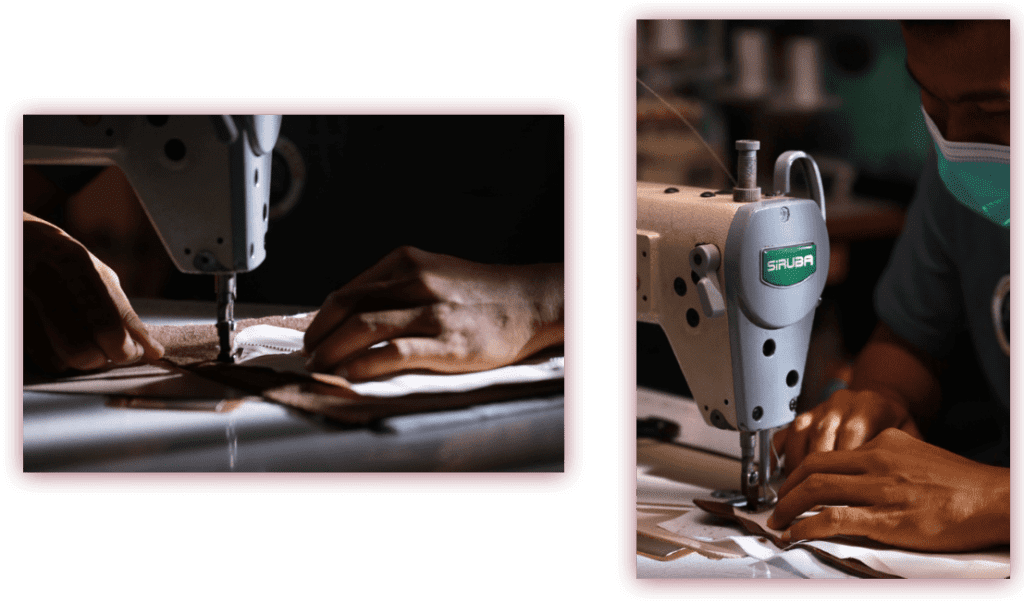 HER has distributed thousands of pads to women and girls in 10 countries. Although distribution is the final stage of our process, it does not end here! Our pads are distributed together with instructions of how to use and care for HER pads, hygiene booklets to educate women about their periods and bodies, as well as soap, detergent, and hand sanitizers – all included in one drawstring bag, aka the HER period kit. We also offer on-site workshops hosted by HER volunteers to help support women who are using reusable products for the first time.